MUMFORD & SONS: a settembre il nuovo album "Babel"
Nuovo disco in arrivo per i Mumford & Sons: la band ha infatti annunciato l'uscita del nuovo album "Babel", nei negozi a partire dal prossimo 24 settembre.
Si tratta sicuramente di uno dei dischi più attesi del 2012, anche per i fan italiani, visti e considerati i due incredibili sold out delle due date di inizio luglio a Verona e ad Ancona.
"Babel" conterrà 12 brani, ecco la tracklist ufficiale:
1. Babel
2. Whispers In The Dark
3. I Will Wait
4. Holland Road
5. Ghosts That We Knew
6. Lover Of The Light
7. Lovers' Eyes
8. Reminder
9. Hopeless Wanderer
10. Broken Crown
11. Below My Feet
12. Not With Haste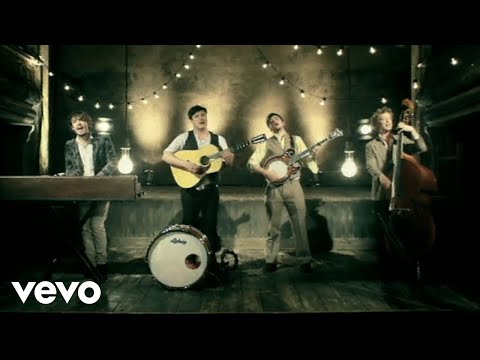 Piaciuto l'articolo? Diffondi il verbo!